The political gorilla and the Pacific Forum: Getting it right?
Keywords:
corporate interference, culture, bias, distortion, Fiji, misinformation, New Zealand, Pacific Islands Forum
Abstract
Fiji's Prime Minister, Laisenia Qarase, has often complained of 'inaccuracy, misinformation, distortion and bias' in reporting the Pacific region. Yet there is more to 'getting it right' than accurately reporting Qarase's facts. What of journalists' unstated cultures and conventions which frame international news so that international reporting of Pacific events may bear little resemblance to community priorities? Are the resulting perceptions of misinformation and distortion created by differing national agendas, corporate interests, cultural assumptions or even lingering colonial prejudices? This article examines Australian press reporting of the Pacific Islands Forum (PIF) summit meeting held in Samoa in August 2004 and compares it to that of the Pacific and New Zealand regional press. Reporters' and editors' views are contextualised with the official communiqué issued at the end of the conference.
Downloads
Download data is not yet available.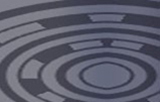 How to Cite
Knight, A. (2005). The political gorilla and the Pacific Forum: Getting it right?. Pacific Journalism Review : Te Koakoa, 11(2), 170-190. https://doi.org/10.24135/pjr.v11i2.1060
Copyright (c) 2005 Pacific Journalism Review
This work is licensed under a Creative Commons Attribution-NonCommercial 4.0 International License.