Media ownership in Oceania: Three case studies in Fiji, Papua New Guinea and Tonga
Keywords:
Fiji media, media role, governance, media freedom, government intervention, media controls
Abstract
The news media in Oceania are small but remarkably diverse and vigorous. Ownership ranges from large transnational corporations and robust local media companies, as in Fiji and Papua New Guinea, to local entrepreneurial and Government media interests, such as in Tonga and smaller South Pacific nations. News Corporation, through its South Pacific subsidaries, owns the two largest English-language dailies, The Fiji Times and the PNG Post-Courier, while the Malaysian timber company Rimbunan Hijau is a major media investor in Papua New Guinea (The National) as well as having interests in New Zealand and South-East Asia. Australia's Channel nine owns PNG's national TV broadcaster, EMTV, and New Zealand has played an important role in the development of Fiji Television. All three countries have had constitutional freedom of expression guarantees under assault in recent years and the role of the media in good governance has been an emerging theme. Three authors, prominent journalists (and, in the case of two, now also media edcators), analyse the trends in their countries. 
Downloads
Download data is not yet available.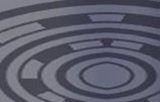 How to Cite
Singh, S. (2004). Media ownership in Oceania: Three case studies in Fiji, Papua New Guinea and Tonga. Pacific Journalism Review : Te Koakoa, 10(2), 47-68. https://doi.org/10.24135/pjr.v10i2.804
Copyright (c) 2004 Pacific Journalism Review
This work is licensed under a Creative Commons Attribution-NonCommercial 4.0 International License.