Better Aids coverage
Keywords:
PNG, HIV/AIDS, media roles, media coverage, investigative journalism, public right to know, watchdog
Abstract
One of the basic roles of journalism is to inform people about what is happening. Technically, we describe this as the 'watchdog' role. But in Papua New Guinea the 'watchdog' has dangerously dosed off on the AIDS situation. 
Downloads
Download data is not yet available.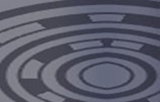 How to Cite
Cullen, T. (1997). Better Aids coverage. Pacific Journalism Review : Te Koakoa, 4(1), 71-73. https://doi.org/10.24135/pjr.v4i1.620
Copyright (c) 1997 Pacific Journalism Review
This work is licensed under a Creative Commons Attribution-NonCommercial 4.0 International License.