Press coverage of HIV and health issues in PNG's Post-Courier, 2007-2017
Trevor Cullen

Edith Cowan University, Perth
Keywords:
content analysis, diabetes, health journalism, HIV/AIDS, malaria, newspapers, Papua New Guinea, Post-Courier
Abstract
The aim of this research article was to discover, using the Factiva database, how frequently Papua New Guinea's Post-Courier, one of the largest selling newspapers in the Pacific, covered prominent health issues namely HIV, malaria and diabetes between 2007 and 2017. Also, it tries to determine if there was a discernible pattern in the number of articles and content with previous studies on health coverage, in this case HIV, from 1987-2007. As Factiva did not hold any archives for PNG's other major newspaper—The National—it was excluded from this analysis. While there are marked similarities with earlier studies, the dramatic decline of health stories from 2013 onwards is a cause for concern.
Downloads
Download data is not yet available.
References
Alder, N., Rehkopf, D. (2008). US disparities in health descriptions causes and mechanisms.
Annual Review of Public Health, 29:235-252
Cullen, T. (2000). Repeating mistakes: Press coverage of HIV/AIDS in Papua New
Guinea and the South Pacific. PhD Thesis. St Lucia: University of Queensland.
Cullen, T. (2005). Press coverage of HIV in PNG: Is it sufficient to report only the
news? Australian Studies in Journalism, 15, 133-150.
Cullen, T. & Callaghan, R. (2010). Reporting HIV in Papua New Guinea: Trends and
omissions from 2000 to 2010. Pacific Journalism Review, 16(2), 163–176.
Downs, A. (1972). Up and Down with Ecology: The issue attention cycle. Public Interest,
(2), 32-46.
Hinnant, A., Subramanian, R., & Jenkins. J. (2018). The media logic of health journalism:
strategies and limitation in covering social determinants Australian Journalism Review
(2), 23-36.
Kippax, S. (2007). Reflections of a social scientist on doing HIV social research. Sydney,
NSW: The National Centre in HIV Social Research.
Namun, K, (2015) The framing of health news in two Papua New Guinea newspapers.
Contemporary PNG Studies, 23(2), 63-80.
Swain, K. (2005). Approaching the quarter-century mark: AIDS coverage and research
decline as infection spreads. Critical Studies in Media Communications, 22(3), 258 -262.
UNAIDS (2017). UNAIDS Data 2017. New York, NY: UNAIDS
Walsh-Childers, K., & Braddock, J. (2014). Competing with the conventional wisdom:
Newspaper framing of medical overtreatment. Health Communication, 29(2), 157-172.
WHO (2008). Final report on the Commission on Social Determinants of Health. Geneva, Switzerland: World Health Organisation
WHO (2017). Despite overwhelming challenges, Papua New Guinea has made major strides
against malaria. Geneva, Switzerland: World Health Organisation.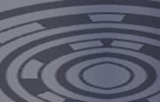 How to Cite
Cullen, T. (2019). Press coverage of HIV and health issues in PNG's Post-Courier, 2007-2017. Pacific Journalism Review : Te Koakoa, 25(1&2), 214-224. https://doi.org/10.24135/pjr.v25i1and2.442
Section
Articles (Unthemed)
Copyright (c) 2019 Trevor Cullen
This work is licensed under a Creative Commons Attribution-NonCommercial 4.0 International License.