REVIEW: Coups, globalisation and Fiji's reset 'democracy' paradigm
Abstract
The General's Goose: Fiji's Tale of Contemporary Misadventure, by Robbie Robertson. Canberra: Australian National University. 2017. 366 pages. ISBN 9781760461270
When Commodore (now rear admiral retired and an elected prime minister) Voreqe Bainimarama staged Fiji's fourth 'coup to end all coups' on 5 December 2006, it was widely misunderstood, misinterpreted and misrepresented by a legion of politicians, foreign affairs officials, journalists and even some historians. A chorus of voices continually argued for the restoration of 'democracy' – not only the flawed version of democracy that had persisted in various forms since independence from colonial Britain in 1970, but specifically the arguably illegal and unconstitutional government of merchant banker Laisenia Qarase that had been installed on the coat-tails of the third (attempted) coup in 2000. Yet in spite of superficial appearances, Bainimarama's 2006 coup contrasted sharply with its predecessors.
References
Baledrokadroka, J. (2012). The sacred king and warrior chief: The role of the military in Fiji politics. Unpublished doctoral thesis. Canberra: Australian National University.

Cass, P. (2017). Trade deal worthless without PNG or Fiji, says economist, but NZ boasts of benefits. Kaniva News. Retrieved from http://kanivatonga.nz/2017/06/trade-deal-worthless-without-png-fiji-says-economist-nz-boasts-benefits/

Robertson, R., & Sutherland, W. (2001). Government by the gun: The unfinished business of Fiji's 2000 coup. Sydney, NSW, & London, UK: Pluto Press & Zed Books.

Robertson, R., & Tamanisau, A. (1988). Fiji: Shattered coups. Sydney: Pluto Press.

Robie, D. (2001). Coup coup land: The press and the putsch in Fiji. Asia Pacific Media Educator, 10, 149-161. Retrieved from http://ro.uow.edu.au/cgi/viewcontent.cgi?article=1129&context=apme See also for an extensive media coverage examination of the 1987 Rabuka coups: Robie, D. (1989). Blood on their banner: Nationalist struggles in the South Pacific. London: Zed Books; 2006 coup and 2014 elections: Robie, D. (2016). 'Unfree and unfair'?: Media intimidation in Fiji's 2014 elections. In Ratuva, S., & Lawson, S. (Eds.), The people have spoken: The 2014 elections in Fiji. Canberra: ANU Press.

The Review (1994). Rabuka and the reporter. Pacific Journalism Review, 1(1), 20-22. Retrieved from https://pjreview.aut.ac.nz/articles/rabuka-and-reporter-360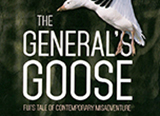 How to Cite
Robie, D. (2018). REVIEW: Coups, globalisation and Fiji's reset 'democracy' paradigm. Pacific Journalism Review : Te Koakoa, 24(1), 223-228. https://doi.org/10.24135/pjr.v24i1.396
This work is licensed under a Creative Commons Attribution-NonCommercial 4.0 International License.
Authors submitting articles for publication warrant that the work is not an infringement of any existing copyright and will indemnify the publisher against any breach of such warranty. By publishing in Pacific Journalism Review, the author(s) agree to the dissemination of their work through Pacific Journalism Review and on the PJR databases.
By publishing in Pacific Journalism Review, the authors grant the Journal a Creative Commons nonexclusive worldwide license for electronic dissemination of the article via the internet, and, a nonexclusive right to license others to reproduce, republish, transmit, and distribute the content of the journal. The authors grant the Journal the right to transfer content (without changing it), to any medium or format necessary for the purpose of preservation.
Authors agree that the Journal will not be liable for any damages, costs, or losses whatsoever arising in any circumstances from its services, including damages arising from the breakdown of technology and difficulties with access.