Noted: Highlanders hold on to culture and survival
Abstract
Reviewed documentary directed by: Verena Thomas Publication date: May, 2011
The trilogy of short films on this DVD records the lives of three Highlanders and their struggle to survive, support their families and keep a hold on their culture. Produced by a group of students from the Univesity of Goroka who worked with German filmmaker Verena Thomas, these films are, on the surface, about the fear of losing culture and a future in which their decendants become kulturlos, that is, people who have lost their culture and become culturally lost.
Downloads
Download data is not yet available.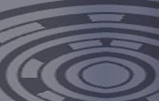 How to Cite
Cass, P. (2011). Noted: Highlanders hold on to culture and survival. Pacific Journalism Review : Te Koakoa, 17(1), 249-250. https://doi.org/10.24135/pjr.v17i1.387
Copyright (c) 2011 Philip Cass
This work is licensed under a Creative Commons Attribution-NonCommercial 4.0 International License.