Searching for home: Explorations in new media and the Burmese diaspora in New Zealand
Abstract
This study examines the place of new media in the maintance of Burmese diasporic identities. Political oppression in Burma, the experience of exile and the importance of opposition movements in the borderlands make the Burmese diaspora a unique and complex group. This study uses tapoetethakot, an indigenous Karen research methodology, to explore aspects of new media use and identity among a group of Burmese refugees in Auckland, New Zealand. Common among all participants was a twin desire to share stories of suffering and to have that pain recognised. Participants in this project try to maintain their language and cultural practices, with the intent of returning to a democratic Burma in the future. New media supports this, by providing participants with access to opposition news reports of human rights abuses and suffering; through making cultural and linguistic artifacts accessible, and through providing an easy means of communication with friends and family in Burma and the borderlands.
Downloads
Download data is not yet available.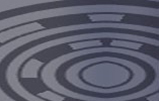 How to Cite
Cho, V. (2011). Searching for home: Explorations in new media and the Burmese diaspora in New Zealand. Pacific Journalism Review : Te Koakoa, 17(1), 194-209. https://doi.org/10.24135/pjr.v17i1.379
Copyright (c) 2011 Violet Cho
This work is licensed under a Creative Commons Attribution-NonCommercial 4.0 International License.