Media—a destructive or constructive force in Pacific peace and development
Abstract
Commentary: How the media message is conveyed creates either a destructive or a constructive force in peace and development. The power of the media essentially depends on its primary purpose. There is a pronounced convention regarding the purpose of media—for those who believe media must have a purpose. But the purpose of any particular media is dependent on what is designed or set up by the ownership, which is why media ownership is an important issue in the Pacific region today. Those who own the media is ultimately responsible for its performance.
Downloads
Download data is not yet available.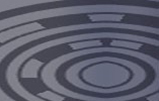 How to Cite
Moala, K. (2011). Media—a destructive or constructive force in Pacific peace and development. Pacific Journalism Review : Te Koakoa, 17(1), 20-25. https://doi.org/10.24135/pjr.v17i1.369
Section
Articles (Themed)
Copyright (c) 2011 Kalafi Moala
This work is licensed under a Creative Commons Attribution-NonCommercial 4.0 International License.