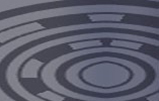 A final word: Pasifika solutions for Pacific problems
Abstract
The issues that challenge the stewardship of Pasifika's peoples are as complex and diverse as the Pacific itself. We have our own conceptual tools that help us understand these complex issues. Our problem has been that we have a hard time using the tools of others and we end up with somewhat distorted understanding of our own issues. No wonder we have problems sometimes in communicating our issues to the people we serve. Telling our own stories, in our own language, with our own conceptual tools, so that we can construct meaning and bring understanding is the aim of Pacific journalism.
Keywords
communication, culture, journalism education, language, Pacific, Pasifika, Tonga
Refbacks
There are currently no refbacks.
---
This work is licensed under a Creative Commons Attribution-NonCommercial-NoDerivatives 4.0 International License.