2014 UNESCO Lecture: 'No-one died covering celebrity news'
Keywords:
agenda-setting, citizen journalism, mass media, media freedom, media ownership, newspapers, New Zealand, political economy,
Abstract
Commentary: We enjoy freedom of speech in New Zealand, even though the Bill of Rights Act guarantee can be over-ridden. We have a variety of privately owned news media, even though the vast majority are owned by overseas interests. We have state-owned radio and television, even though our major television network was freed of its public service broadcasting obligations in order to pursue commercial goals. We have high quality tertiary institutions to train our future journalists, even though the ranks of our newsrooms have been systematically depleted. We have sophisticated telecommunications services, even though only 1 percent of us have optical broadband. The qualifications will not be lost on you. In other words, when I reflect on our good fortune I see that it is tempered by shortcomings, actual and potential. In this address I argue that the shortcomings are increasing and, if unchecked, ultimately threaten the way we function as a society.
Downloads
Download data is not yet available.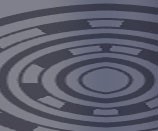 How to Cite
Ellis, G. (2014). 2014 UNESCO Lecture: 'No-one died covering celebrity news'. Pacific Journalism Review : Te Koakoa, 20(2), 172-186. https://doi.org/10.24135/pjr.v20i2.172
Copyright (c) 2014 Gavin Ellis
This work is licensed under a Creative Commons Attribution-NonCommercial 4.0 International License.