Politics and the financial crisis
NZ media 2008
Keywords:
New Zealand media, election reporting, politics
Abstract
Two major events had been dominating effects in the New Zealand media in 2008. The general election was a demanding time in which the media played an active role beyond simply reporting events and came under scurtiny almost as much as the politicians. The international financial crisis became real for the world economy including New Zealand during the year. It cut advertising revenue, leading to financial stresses which had multiple effects on the media as for the rest of the economy. Covering the crisis in all its unpleasent innovation, historical parallels and complexity was also a test of journalists and media outlets in New Zealand as elsewhere. Meanwhile, digital media have continued to expand their coverage, influence, and financial impact, forcing the conventional media to change in the way they see the world. In New Zealand this was emphasised by a wide-ranging regulatory review. It is remarkable that ownership of the media has remained stable during the year. This is as much a result of the credit crunch as depite it: one major owners tried to sell and failed. The ownership continues to be highly concentrated with further acquisitions and centralisation by the major owners. This second annual survey of the media also looks at some developments between the law and the media and changes in the newspaper, internet, magazine, television and radio segements. 
Downloads
Download data is not yet available.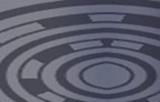 How to Cite
Rosenberg, B. (2009). Politics and the financial crisis: NZ media 2008. Pacific Journalism Review : Te Koakoa, 15(1), 186-218. https://doi.org/10.24135/pjr.v15i1.971
Copyright (c) 2009 Bill Rosenberg
This work is licensed under a Creative Commons Attribution-NonCommercial 4.0 International License.