The year of the accountant
NZ media 2007
Keywords:
New Zealand Herald, New Zealand news, Fairfax, media controls, news quality, media ownership
Abstract
While the news media in New Zealand- and internationally-continued to search for ther place in the increasingly digital world in 2007, the names of the companies which dominate them in New Zealand- Fairfax, APN News and Media (ANM), MediaWorks, NewsCorporation-remained stable. Yet even there, changes in who controls the purse strings were instensifying the commercial drivers that frequently conflict with the social needs we have for news and information. These drivers led to job losses in news rooms and intensified moves to rationalise production, in ways that aroused concern in the industry about the quality of the news available to New Zealanders. If it was the year of anything for New Zealand media, it was the year of the accountant. This review of the year 2007, surveys what happend in each media sector, and takes a closer look at the changes in the owners and their companies. 
Downloads
Download data is not yet available.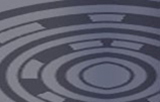 How to Cite
Rosenberg, B. (2008). The year of the accountant: NZ media 2007. Pacific Journalism Review : Te Koakoa, 14(1), 176-213. https://doi.org/10.24135/pjr.v14i1.927
Copyright (c) 2008 Pacific Journalism Review
This work is licensed under a Creative Commons Attribution-NonCommercial 4.0 International License.