'Media surveillance of the natives': A New Zealand case study―Lake Taupo air space
Raymond Nairn

Tim McCreanor

Jenny Rankine

Angela Moewaka Barnes

Frank Pega

Amanda Gregory
Keywords:
media representation, Maori, Pakeha, colonialism
Abstract
Research has shown news media in post-colonial societies such as Aotearoa New Zealand naturalise the colonising processes by which settler values and social organisation were imposed and the resulting marginalised status of the indigenous peoples. We explore these processes in news reports that claimed Māori wanted to charge for airspace over Lake Taupo. Studying headlines, the originating newspaper article, and subsequent television reports, we show how Māori were constructed as threatening the ability of 'New Zealanders' to enjoy the lake. That threat was constructed as imminent although the accounts included no direct evidence or identified source for the reported demand. We consider the one-sided coverage inaccurate, unbalanced and unfair, encouraging perceptions of Māori as hostile and disruptive social actors in our contemporary society. Wider implications of this media performance for this crucial area of social relations are considered.
Downloads
Download data is not yet available.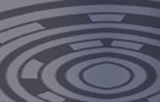 How to Cite
Nairn, R., McCreanor, T., Rankine, J., Moewaka Barnes, A., Pega, F., & Gregory, A. (2009). 'Media surveillance of the natives': A New Zealand case study―Lake Taupo air space. Pacific Journalism Review : Te Koakoa, 15(1), 131-148. https://doi.org/10.24135/pjr.v15i1.968
Copyright (c) 2009 Pacific Journalism Review
This work is licensed under a Creative Commons Attribution-NonCommercial 4.0 International License.