REVIEW: An analytical snapshot of the Pacific's strategic environment
Review of Eyes of Fire: The Last Voyage of the Rainbow Warrior, by David Robie. Memorial Edition
Keywords:
Rainbow Warrior, Greenpeace, France, NZ, review, state terrorism, environmental journalism
Abstract
The memorial edition of David Robie's Eyes of Fire is an in-depth look at the last voyage of the Rainbow Warrior. Originally published in 1986, it brings the era to life in a way that a more retrospective book could do. Robie himself lived that last journey through the Pacific as a journslist on board the Warrior, and New Zealanders are the luckier fact for that. 
Downloads
Download data is not yet available.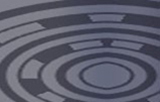 How to Cite
Manning, S. (2006). REVIEW: An analytical snapshot of the Pacific's strategic environment: Review of Eyes of Fire: The Last Voyage of the Rainbow Warrior, by David Robie. Memorial Edition. Pacific Journalism Review : Te Koakoa, 12(1), 186-189. https://doi.org/10.24135/pjr.v12i1.856
Copyright (c) 2006 Pacific Journalism Review
This work is licensed under a Creative Commons Attribution-NonCommercial 4.0 International License.