SPECIAL REPORT: Still young and female: A (modest) survey of New Zealand journalists
Research report
Keywords:
journalism, professionalism, journalism research, professional development, journalism education, journalism training, New Zealand, commercial interests, indigenous reporting
Abstract
Modelled on earlier national surveys of 1987 and 1994, this 2003 survey polled New Zealand journalists on their educational background, formal training, experiences on the job and professional development. Even though the returns (297) were fewer than expected, those participating provided useful insights into the profession. Participants responded to questions about changing aspects of journalism (such as the impact of the internet, and the consequences of commercial pressures on newsgathernig), which are compared with American journalists responding to the same questions. They also responded to questions about the use of te reo language and coverage of Maori news and issues. Despite the contraints of the same size, there is ample evidence in this survey to show young New Zealand journalists take their profession seriously, and demonstrate a willingness to address the imperfections and shortcomings of the Fourth Estate.
Downloads
Download data is not yet available.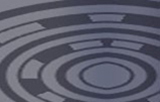 How to Cite
Lealand, G. (2004). SPECIAL REPORT: Still young and female: A (modest) survey of New Zealand journalists: Research report. Pacific Journalism Review : Te Koakoa, 10(2), 173-196. https://doi.org/10.24135/pjr.v10i2.806
Copyright (c) 2004 Pacific Journalism Review
This work is licensed under a Creative Commons Attribution-NonCommercial 4.0 International License.