Why can't Kalang push ahead?
Abstract
When something goes wrong, attracts a lot of attention and raises concern, we're quick off the mark to ask: what happend? How did this happen to radio Kalang and why did it happen the way it has? Most of all— who is to blame?
Downloads
Download data is not yet available.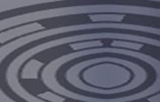 How to Cite
Nash, S. (1996). Why can't Kalang push ahead?. Pacific Journalism Review : Te Koakoa, 3(2), 116-117. https://doi.org/10.24135/pjr.v3i2.594
Copyright (c) 1996 Pacific Journalism Review
This work is licensed under a Creative Commons Attribution-NonCommercial 4.0 International License.