A free ride to propaganda
Keywords:
freedom of expression, media freedom, media law, Papua New Guinea, propaganda, public relations, security
Abstract
There is a new trend in the Papua New Guinea media. Along with the 'look north' policy of the Wingti government there are signs of greater manipulation of the news media.
Downloads
Download data is not yet available.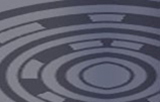 How to Cite
Nash, S. (1994). A free ride to propaganda. Pacific Journalism Review : Te Koakoa, 1(1), 73-87. https://doi.org/10.24135/pjr.v1i1.522
Copyright (c) 1994 Pacific Journalism Review
This work is licensed under a Creative Commons Attribution-NonCommercial 4.0 International License.