EDITORIAL: Killing the messenger
Abstract
The statistics globally are chilling. And the Asia-Pacific region bears the brunt of the killing of journalists with impunity disproportionately. Revelations in research published in this edition of Pacific Journalism Review on the trauma experienced by television journalists in the Philippines covering President Rodrigo Duterte's so-called 'war on drugs', or as many describe it, a 'war on poverty', with more that 12,000 dead is deeply disturbing (Amnesty International, 2017). While these deaths, allegedly mostly extrajudicial killings, do not relate directly to the murders of journalists, the highest death toll ever of journalists in a mass execution took place in the southern Philippines almost nine years ago.
References
Amnesty International. (2017). 'If you are poor, you are killed': Extrajudicial executions in the Philippines' 'war on drugs'. Retrieved from https://www.amnesty.org/download/Documents/ASA3555172017ENGLISH.PDF

George, C. (2017). Special issue on the safety of journalists. Media Asia, 44(1), 1. Retrieved from https://doi.org/10.1080/01296612.2017.1394670

Mangahas, M. (2017). Journalism under duress in Asia-Pacific – the seminar. [Video] Auckland University of Technology, 30 November 2017. Retrieved from https://www.youtube.com/watch?v=ksSzcJc0MnA

Mateo, J. (2015). 6 years later, still no justice in Maguindanao massacre. The Philippine Star. Retrieved from https://www.philstar.com/headlines/2015/11/22/1524946/6-years-later-still-no-justice-maguindanao-massacre

PCIJ. (2016). Year seven after the massacre: Still no justice on sixth year of trial. Philippine Center for Investigative Journalism (PCIJ). Retrieved from http://pcij.org/blog/2016/11/24/year-seven-after-the-massacre-still-no-justice-on-sixth-year-of-trial

UNESCO. (n.d.). International day to end impunity for crimes against journalists. United Nations Educational, Scientific and Cultural Organisation. Retrieved from https://en.unesco.org/commemorations/endimpunity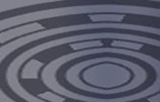 How to Cite
Robie, D. (2018). EDITORIAL: Killing the messenger. Pacific Journalism Review : Te Koakoa, 24(2), 6-11. https://doi.org/10.24135/pjr.v24i2.464
This work is licensed under a Creative Commons Attribution-NonCommercial 4.0 International License.
Authors submitting articles for publication warrant that the work is not an infringement of any existing copyright and will indemnify the publisher against any breach of such warranty. By publishing in Pacific Journalism Review, the author(s) agree to the dissemination of their work through Pacific Journalism Review and on the PJR databases.
By publishing in Pacific Journalism Review, the authors grant the Journal a Creative Commons nonexclusive worldwide license for electronic dissemination of the article via the internet, and, a nonexclusive right to license others to reproduce, republish, transmit, and distribute the content of the journal. The authors grant the Journal the right to transfer content (without changing it), to any medium or format necessary for the purpose of preservation.
Authors agree that the Journal will not be liable for any damages, costs, or losses whatsoever arising in any circumstances from its services, including damages arising from the breakdown of technology and difficulties with access.