Peace journalism: A paradigm shift in traditional media approach
Abstract
Power, politics and profit have been the key factors in determining the media's traditional approach towards conflict. But in recent decades, the debate on 'peace journalism' as an approach to conflict has gained momentum and several scholars (Galtung, 1973; Lynch, 2005; Bell, 1998; Howard, 2003; Allan, 2007; Keeble, 2010) have argued in favour of the concept. However, many questions pertaining to the extent of effectiveness of peace journalism and its application to other forms of media remain unanswered. This article is an attempt to explore answers to these questions. It argues that there is a beginning of a paradigm shift in the traditional media's approach to conflict situations. While peace journalism was been linked with conflict resolution and advocacy, there is now greater acceptance of it as an attitude that frames a news story. There are also examples to show that it is being applied to other media such as photojournalism, documentary making, film production, investigative journalism, community and specialised media. At the same time, advocates and practitioners of peace journalism face several challenges as there is no universal standard to deal with conflicts.
Downloads
Download data is not yet available.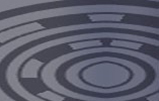 How to Cite
Aslam, R. (2011). Peace journalism: A paradigm shift in traditional media approach. Pacific Journalism Review : Te Koakoa, 17(1), 119-139. https://doi.org/10.24135/pjr.v17i1.375
Section
Articles (Themed)
Copyright (c) 2011 Rukhsana Aslam
This work is licensed under a Creative Commons Attribution-NonCommercial 4.0 International License.