Facilitated news as controlled information flows: The origins, rationale and dilemmas of 'embedded' journalism
Abstract
The article traces the origins, rationale and some of the dilemmas that have emerged in the practice of 'embedded' journalism. It argues that the practice emerged as a post-Vietnam response by the US military to the 'problem' of independent news coverage of conflicts in which the US was involved. For the post-Vietnam US military, independent news coverage was problematic because it often contradicts the official war narrative and, if left unhindered, undermines public support for the war effort. Since public support is crucial for success in a foreign war, particularly during lengthy engagements, independent news coverage is seen as a threat to the unity of the home front and therefore a threat to the war effort itself. The lesson learned from Vietnam was to restrict independent media access to battle zones, first by denying all access and withdrawing security guarantees to journalists operating in conflict theaters, and then by providing privileged but controlled access to front line units via the practice of facilitated news-gathering known as 'embedded journalism'. As it turns out, even that practice has a downside, and there is more to the story than the military desire to control the narrative.
Downloads
Download data is not yet available.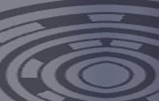 How to Cite
Buchanan, P. G. (2011). Facilitated news as controlled information flows: The origins, rationale and dilemmas of 'embedded' journalism. Pacific Journalism Review : Te Koakoa, 17(1), 102-118. https://doi.org/10.24135/pjr.v17i1.374
Section
Articles (Themed)
Copyright (c) 2011 Paul G Buchanan
This work is licensed under a Creative Commons Attribution-NonCommercial 4.0 International License.