'Teacher! Teacher! I want "A", teacher!'
Abstract
This article broadly examines the teaching of journalism and media studies in the countries of the Gulf Co-operation Council and focuses specifically on the authors' experiences of teaching these subject areas in the Colleges of Applied Science in Oman. Written partly in response to O'Rourke and Belushi (2010) and drawing on earlier work by Quinn (2001) and Al Hasani (2006), the paper addresses a number of broader questions about journalism and media education in the GCC countries. It asks whether the use of English as a language of instruction is sustainable in countries like Oman and whether its use is based on considerations of practicality or because of its perceived prestige. The article draws on debates about higher education language policy and questions about the viability of teaching 'Western-style' journalism in non-democratic societies raised by Josephi (2010) and others. The article argues that higher education policies which affect journalism and media education too often appear to be based on ideas about what will make the country look good or 'modern' while ignoring what might be its actual needs. The article argues that in some cases English language education in these subjects is not viable in its current form and that students themselves see the role of journalism in an utterly different light to that of their 'Western' or 'Western'-educated instructors.
Downloads
Download data is not yet available.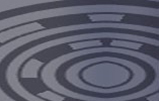 How to Cite
Cass, P. (2011). 'Teacher! Teacher! I want "A", teacher!'. Pacific Journalism Review : Te Koakoa, 17(2), 130-147. https://doi.org/10.24135/pjr.v17i2.355
Section
Articles (Themed)
Copyright (c) 2011 Philip Cass
This work is licensed under a Creative Commons Attribution-NonCommercial 4.0 International License.