REVIEW: Pacific journalists and frontline freedom
Keywords:
Academic freedom, Freedom of expression, Freedom of information, Freedom of speech, Independent media, Media freedom, Reviews
Abstract
Twelve countries feature in the new Fragile Freedom, Inaugural Pacific press freedom report, a publication concerned with strengthening press freedom and the rights of media workers in the Pacific. When read alongside a monograph from the Pacific Media Centre, Pacific Media Freedom 2011: A status report, published the previous year as the region's first media freedom dossier (and republished as a monograph in May 2012), these two documents shed insight into the interacting tensions between journalists and the power structures they work alongside and within.
Downloads
Download data is not yet available.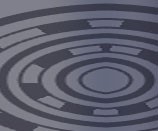 How to Cite
Craddock, P. (2013). REVIEW: Pacific journalists and frontline freedom. Pacific Journalism Review : Te Koakoa, 19(1), 299-302. https://doi.org/10.24135/pjr.v19i1.254