FIJI: Honest Iago? A media and academic freedom case study
Keywords:
Fiji, Fiji coups, human rights, journalism education, media freedom, media regulation, military, military regimes, military relations, torture,
Abstract
This case study involves issues of academic freedom and media freedom at the regional University of the South Pacific (USP) in a dispute between the senior administration of the university and two journalism lecturers over the impact of media releases and media comments made between May and July 2014, about the military-backed government and the right to freedom of expression. In May 2014, just four months before Fiji's post-coup general election, a student at USP, suddenly and unexpectedly, had his scholarship cancelled. As a result, USP student journalists wrote a radio news story, which was broadcast on the USP radio station Radio Pasifik. A few days later, the scholarship was reinstated. Shortly afterwards, the USP journalism lecturers issued a joint media release criticising the military government on two issues: (1) their support of torture; and (2) the refusal of accreditation for two senior Fiji journalists to attend an international conference being held in Nadi. This action brought the two lecturers into an acrimonious dialogue with the USP administration. The article reviews the media coverage and examines the issue from the perspective of the head of the journalism programme.
Downloads
Download data is not yet available.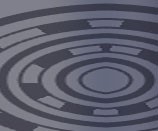 How to Cite
Craddock, P. (2015). FIJI: Honest Iago? A media and academic freedom case study. Pacific Journalism Review : Te Koakoa, 21(1), 142-150. https://doi.org/10.24135/pjr.v21i1.153
Copyright (c) 2015 Patrick Craddock
This work is licensed under a Creative Commons Attribution-NonCommercial 4.0 International License.