REVIEW: Some bright spots in the gloom
Keywords:
Communications technology, Digital media, Economics, Political economy, Media ownership, Technology
Abstract
Review of: Australian Journalism Today, edited by Matthew Ricketson. Melbourne: Palgrave Macmillan, 2012. 258pp. ISBN 9781420256727.

According to this collection of essays, Australian journalism is in a parlous state, beset by public mistrust, new demands of technology, the insidious influence of public relations and the greed and short-sightedness of newspaper proprietors. We have been here before, of course, and journalists and good reporting have managed to survive, but the challenges are bigger than they have been in the past. Neither have journalists had to contend with quite such a lack of acknowledgement of their professional status.
Downloads
Download data is not yet available.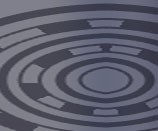 How to Cite
Cass, P. (2013). REVIEW: Some bright spots in the gloom. Pacific Journalism Review : Te Koakoa, 19(2), 246-249. https://doi.org/10.24135/pjr.v19i2.232