Online or conventional democracy? The Ashgrove election and networked journalism
Keywords:
Australia, Digital journalism, Digital media, Networked journalism, New media, Public sphere
Abstract
This study focuses on new media use in democratic discourse, specifically in the Queensland state electoral division of Ashgrove in 2011. This site was chosen to make an enquiry into the place of mass media in public decision-making, asking the question: did online media provide an extension of democracy, and what would be journalism's role in democratic discourse? The study utilises a survey of 280 constituents, a review of pertinent news coverage, and extensive interviews with a panel of informants. In the outcome, it found those most equipped to utilise online media showed a lack of will to get involved in deeper political, social engagements. It also sees younger demographics forming news habits, not usually in step with traditional political avenues, based on familiarity with online processes, while consciously marginalising the need for trustworthiness in this setting. These issues are considered together with one leading proposal as to where the future of new media might be heading. It assesses the notion of professional and amateur collaboration by employing the model articulated by Beckett, called 'networked journalism'.
Downloads
Download data is not yet available.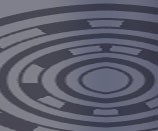 How to Cite
Duffield, L., & Fox, S. (2013). Online or conventional democracy? The Ashgrove election and networked journalism. Pacific Journalism Review : Te Koakoa, 19(2), 176-195. https://doi.org/10.24135/pjr.v19i2.224
Section
Articles (Unthemed)
Copyright (c) 2013 Lee Duffield, Steve Fox
This work is licensed under a Creative Commons Attribution-NonCommercial 4.0 International License.