New Caledonia and Vanuatu: Differences defined in a student reporting venture into the Pacific
Keywords:
Australia, conflict reporting, culture, democracy, development, field trips, France, independence, journalistic practice, New Caledonia, Vanuatu, work-integrated learning
Abstract
A reporting field trip by Australian journalism students to New Caledonia and Vanuatu in mid-2014 produced markedly differing impressions of the neighbouring island societies, linked to their 'independence' status—one as an integrated territory of France, the other as an independent state. The field trip, one of a series from the Queensland University of Technology, aimed at developing reporting skills through work in unaccustomed territory, especially different cultural settings. Over 17 days, six students and the coordinator, and author of this article, generated 18 feature-length reports for online outlets and a radio documentary. The article synthesises the collected work from the field, producing a thematic statement of findings. It records broad consensus in New Caledonia in favour of enacting the Matignon and Noumea Accords on independence, while noting an undercurrent of unresolved conflicts. It characterises public life in Vanuatu in terms of a democratic spirit, and the invocation of traditional ties within society, as the country grapples with problems of development and impacts of the outside world. This work is interpretative, concerned with identifying processes underlying events in daily news. It is proposed as a first step towards a scholarly construction of meta-analyses of the interpretative and informative power of journalistic reporting.
Downloads
Download data is not yet available.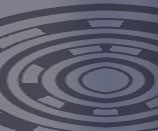 How to Cite
Duffield, L. (2016). New Caledonia and Vanuatu: Differences defined in a student reporting venture into the Pacific. Pacific Journalism Review : Te Koakoa, 22(1), 137-151. https://doi.org/10.24135/pjr.v22i1.17
Copyright (c) 2016 Lee Duffield
This work is licensed under a Creative Commons Attribution-NonCommercial 4.0 International License.