Student Reporting Abroad: A journalism project built on internationalisation
Keywords:
collaborative journalism, curriculum development, field trips, internationalisation, work integrated learning,
Abstract
This article updates research by the writer on overseas reporting trips for Australian Journalism students, conducted since 2000. It describes changing educational contexts, with expanded internationalisation and work integrated learning. A precursor of both, the trips project provides a Faculty-level model for implementing such changes. Previous research, to 2008, recorded 60 students making nine field trips, to Southeast Asia, China, Papua New Guinea or Europe. Participants working as foreign correspondents for campus-based media outlets, would apply that experience to theoretical work, e.g. on international journalism or inter-cultural issues. The research has supported arguments for internationalisation of the curriculum, positing that intensified experience will concentrate the mind, improve skills and stimulate reflection. The present work goes further, with more individual and detailed probing of student responses. As a case study, nine participants travelling to South-east Asia and Europe in 2012 documented their experience and their reflective work. The investigation concludes such travel programmes can be highly effective in core learning.
Downloads
Download data is not yet available.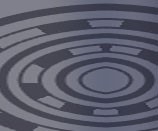 How to Cite
Duffield, L. (2014). Student Reporting Abroad: A journalism project built on internationalisation. Pacific Journalism Review : Te Koakoa, 20(2), 205-223. https://doi.org/10.24135/pjr.v20i2.174
Copyright (c) 2014 Lee Duffield
This work is licensed under a Creative Commons Attribution-NonCommercial 4.0 International License.