POLITICAL JOURNALISM: Shield laws in Australia: Legal and ethical implications for journalists and their confidential sources
Joseph Fernandez

Mark Pearson
Keywords:
Australia, confidentiality, contempt of court, ethics, media law, shield law, statutory shield, sources, surveillance, whistleblowers, whistleblowing,
Abstract
This article examines whether Australia's current shield law regime meets journalists' expectations and whistleblower needs in an era of unprecedented official surveillance capabilities. According to the peak journalists' organisation, the Media, Entertainment and Arts Alliance (MEAA), two recent Australian court cases 'despite their welcome outcome for our members, clearly demonstrate Australia's patchy and disparate journalist shields fail to do their job' (MEAA, 2014a). Journalists' recent court experiences exposed particular shield law inadequacies, including curious omissions or ambiguities in legislative drafting (Fernandez, 2014c, p. 131); the 'unusual difficulty' that a case may present (Hancock Prospecting No 2, 2014, para 7); the absence of definitive statutory protection in three jurisdictions—Queensland, South Australia and the Northern Territory (Fernandez, 2014b, p. 26); and the absence of uniform shield laws where such law is available (Fernandez, 2014b, pp. 26-28). This article examines the following key findings of a national survey of practising journalists: (a) participants' general profile; (b) familiarity with shield laws; (c) perceptions of shield law effectiveness and coverage; (d) perceptions of story outcomes when relying on confidential sources; and (e) concerns about official surveillance and enforcement. The conclusion briefly considers the significance and limitations of this research; future research directions; some reform and training directions; and notes that the considerable efforts to secure shield laws in Australia might be jeopardised without better training of journalists about the laws themselves and how surveillance technologies and powers might compromise source confidentiality.
Downloads
Download data is not yet available.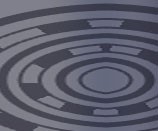 How to Cite
Fernandez, J., & Pearson, M. (2015). POLITICAL JOURNALISM: Shield laws in Australia: Legal and ethical implications for journalists and their confidential sources. Pacific Journalism Review : Te Koakoa, 21(1), 61-78. https://doi.org/10.24135/pjr.v21i1.148
Copyright (c) 2015 Joseph Fernandez, Mark Pearson
This work is licensed under a Creative Commons Attribution-NonCommercial 4.0 International License.