A geo-political review of education for journalists
Review of Media Education in Asia, edited by Chi-Kim Cheung
Keywords:
media education, journalism education, tertiary restructure
Abstract
It is almost axiomatic in university journalism programmes everywhere that students embark on their tertiary studies unprepared by their schooling at secondary level. Learning in school is viewed, at one level, as being either inadequate (even non-existent) or muddle-head-ed, and, at another level, as deliberately subversive of the journalism project. As journalism programmes have grown in popularity, this tension, which could once be dismissed as marginal, has assumed greater importance as illustrative of the contemporary dilemma of negotiating a place for education in the facilitation of media literacy. 
Downloads
Download data is not yet available.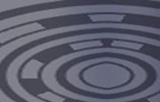 How to Cite
Bromley, M. (2009). A geo-political review of education for journalists: Review of Media Education in Asia, edited by Chi-Kim Cheung. Pacific Journalism Review : Te Koakoa, 15(2), 224-226. https://doi.org/10.24135/pjr.v15i2.996
Copyright (c) 2009 Pacific Journalism Review
This work is licensed under a Creative Commons Attribution-NonCommercial 4.0 International License.