Noted: Primer migrates online
Review of The News Manual Online, by David Ingram and Peter Henshall with illustrations by Bob Browne
Keywords:
journalism training, journalism education, news manual, media guidelines, reporting, jourmalism ethics
Abstract
The trio of books dubbed The News Manual, which grew out of a search in the mid-1980s for resources for University of Paua New Guinea students, were published in 1991 with backing from the United Nations Educational, Scientific and Cultural Organisation (UNESCO).      
Thorough and clear guide to basic reporting skills, including ethics, the law, and English grammar, their 700 pages formed an important resource in a region where only a lucky few got tertiary training, let alone specialised journalism coaching, and were (still are) often plucked from a short secondary school career and thrown in the deep end.
Downloads
Download data is not yet available.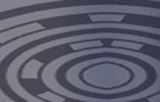 How to Cite
Middleton, J. (2009). Noted: Primer migrates online: Review of The News Manual Online, by David Ingram and Peter Henshall with illustrations by Bob Browne. Pacific Journalism Review : Te Koakoa, 15(1), 244-245. https://doi.org/10.24135/pjr.v15i1.980
Copyright (c) 2009 Pacific Journalism Review
This work is licensed under a Creative Commons Attribution-NonCommercial 4.0 International License.