Seeking the wider public, not 'power triangle'
Review of All News is Local: The Failure of the Media to Reflect World Events in a Globalized Age, by Richard C. Stanton
Keywords:
western journalism, western media, Habermas theory
Abstract
Richard C. Stanton's new work is a reminder that brevity can be a virtue in academic writing. Stanton's concise book contends  that a centuries-old Western apporach to news which plants all news in the local prevents the Western press from fully reporting world issues. He organises his discussion with supporting analysis from the news roles of world and regional institutions such as ASEAN and the UN as well as NGOs. 
Downloads
Download data is not yet available.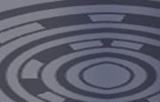 How to Cite
Mason, E. (2009). Seeking the wider public, not 'power triangle': Review of All News is Local: The Failure of the Media to Reflect World Events in a Globalized Age, by Richard C. Stanton. Pacific Journalism Review : Te Koakoa, 15(1), 236-238. https://doi.org/10.24135/pjr.v15i1.977
Copyright (c) 2009 Pacific Journalism Review
This work is licensed under a Creative Commons Attribution-NonCommercial 4.0 International License.