The Clydesdale report: Issues of media and academic responsibility
Keywords:
balance, Dominion Post, economy, ethics, fairness, immigration, racial stereotypes
Abstract
One of New Zealand's leading daily newspapers, The Dominion Post, greeted its readers on 20 May 2008 with a front page headline declaring that Pacific migrants were a 'drain on the economy'.  This was claimed in a study released by Massey University economist Dr Greg Clydesdale, who reportedly found that 'Pacific Islanders' crime rates, poor education and low employment were creating an underclass and a drain on the economy'. Pacific peoples were angered and dismayed by the Clydesdale claims, their publication on the front page of the Dominion Post, and racially prejudiced responses on talkback radio and the internet. No evidence was provided to support the claim that they were an underclass or a drain on the economy. The Dominion Post said it published the story because of Clydesdale's status as an academic. Massey University said Clydesdale was exercising his academic freedom. This article is a case study of the controversy examining the intersecting responsibilities of academics, media and universities in response to a group vulnerable to racial stereotypes.
Downloads
Download data is not yet available.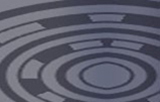 How to Cite
de Bres, J. (2009). The Clydesdale report: Issues of media and academic responsibility. Pacific Journalism Review : Te Koakoa, 15(1), 149-167. https://doi.org/10.24135/pjr.v15i1.969
Copyright (c) 2009 Pacific Journalism Review
This work is licensed under a Creative Commons Attribution-NonCommercial 4.0 International License.