Media diversity: The challenge of 'doing it better'
Arlene Morgan

Ana Tapiata

Bharat Jamnadas

Taualeo'o Stephen Stehlin

Pere Maitai
Keywords:
cultural diversity, diversity, ethnicity, ethnic media, Maori media, Pasifika media, multiculturalism
Abstract
On 25 August 2008, media practitioners, policy makers, journalists and media educators gathered on Ngā Wai O Horotiu Marae at New Zealand's AUT University to consider the state of diversity in the news media and the challenges for 'doing it better'. Supported by the Human Rights Commission and the Pacific Media Centre, the keynote speaker was Arlene Notoro Morgan, associate dean of the Columbia School of Journalism, New York, and author of The Authentic Voice: The Best Reporting on Race and Ethnicity (2006). Other speakers included Ana Tapiata, of Kawea Te Rongo and the HRC; Bharat Jamnadas, senior journalist, Asia Down Under, Taualeo'o Stephen Stehlin, executive producer, Tagata Pasifika, Television New Zealand; and Pere Maitai, news director, Pacific Media Network. The forum, chaired by Gilbert Wong, canvassed culturally sensitive, accurate and well-crafted reporting on ethnicity issues and examined the challenges for the future. This transcript was compiled by Christine Lukhelo Williams, postgraduate student from Zimbabwe.
Downloads
Download data is not yet available.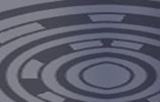 How to Cite
Morgan, A., Tapiata, A., Jamnadas, B., Stehlin, T. S., & Maitai, P. (2009). Media diversity: The challenge of 'doing it better'. Pacific Journalism Review : Te Koakoa, 15(1), 93-113. https://doi.org/10.24135/pjr.v15i1.966
Copyright (c) 2009 Pacific Journalism Review
This work is licensed under a Creative Commons Attribution-NonCommercial 4.0 International License.