A clash of cultures for foreign correspondents
Keywords:
foreign correspondents, personal accounts, cross-cultural journalism
Abstract
When the author of this commentary was teaching or consulting —but not 'foreign correspondensing'—in Malaysia, Singapore and later India, as he was in the early and mid 1990s―he met and spoke with many journalists who were employed as correspondents to report on events in those countries for Australian newspapers and broadcasters. None of them considered their colleagues to be total masters of the art of delivering an accurate and informed report on Asia-Pacific events in which Australia (and also New Zealand) should be interested. It was not a case of defaming the opposition, since every one of them admitted that at times they might fall short and themselves commit one of the sins of which foreign correspondents have so often been accused. The author believes that when they read today's newspapers or watch today's television, they find that today's foreign correspondents still face the same cross-cultural problems they faced in the past and are guilty of the same shortcomings.
Downloads
Download data is not yet available.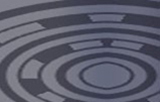 How to Cite
Masterton, M. (2009). A clash of cultures for foreign correspondents. Pacific Journalism Review : Te Koakoa, 15(1), 19-30. https://doi.org/10.24135/pjr.v15i1.961
Copyright (c) 2009 Pacific Journalism Review
This work is licensed under a Creative Commons Attribution-NonCommercial 4.0 International License.