Literacy and the media in the Fiji Islands
Keywords:
indigenous, indigenous public sphere, culture, cultural diversity, identity politics, Indigeneity, language, literacy, Pasifika media
Abstract
In a previous article in this journal (Geraghty 2001), I pointed out that while Fijian and Fiji Hindi are by far the most commonly used language in everyday interaction in Fiji, the language of the media is almost exclusively English. There are historical reasons for this, but now that colonialism is past, nominally at least, the question arises as to whether it is possible to promote vernacular media that more accurately reflect actual language use, and hence better serve the people of Fiji. In this commentary, I point to the potential problems with vernacular media in Fiji, specifically Fijian, and suggest ways to improve them.
Downloads
Download data is not yet available.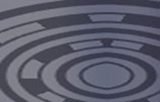 How to Cite
Geraghty, P. (2005). Literacy and the media in the Fiji Islands. Pacific Journalism Review : Te Koakoa, 11(1), 48-57. https://doi.org/10.24135/pjr.v11i1.830
Copyright (c) 2005 Pacific Journalism Review
This work is licensed under a Creative Commons Attribution-NonCommercial 4.0 International License.