Lighting the fire for media freedom
Keywords:
media freedom, public interest, media watchdog, human rights, democracy
Abstract
'In Samoa, the media can be decribed as a tree that has no shadow. It offers neither shelter nor hope. It can be described as a flower that blooms but then quickly withers, as if afraid of the sunlight. Others see it as a confused animal; a sick dog which barks but won't bite because it is afraid.'
Downloads
Download data is not yet available.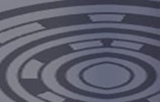 How to Cite
Malifa, S. S. (1999). Lighting the fire for media freedom. Pacific Journalism Review : Te Koakoa, 5(1), 92-97. https://doi.org/10.24135/pjr.v5i1.656
Copyright (c) 1999 Pacific Journalism Review
This work is licensed under a Creative Commons Attribution-NonCommercial 4.0 International License.