Having fun playing God
Keywords:
Fiji Television, broadcasting, government intervention
Abstract
Fiji lawyer Richard Naidu filed a personal judical review action against Fiji Islands Minister for Telecommunication Ratu Inoke Kubuabola's decision to direct Fiji TV to broadcast the Hongkong Sevens tournament live on Fiji One. The case for why the minister's direction ser a dangerous precendent. 
Downloads
Download data is not yet available.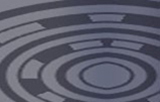 How to Cite
Naidu, R. (1999). Having fun playing God. Pacific Journalism Review : Te Koakoa, 5(1), 48-51. https://doi.org/10.24135/pjr.v5i1.652
Copyright (c) 1999 Pacific Journalism Review
This work is licensed under a Creative Commons Attribution-NonCommercial 4.0 International License.