The Len Brown Affair: The roles of new and old media in a New Zealand political sex scandal
Keywords:
celebrity, gossip, Len Brown, media scandals, new media, New Zealand, political journalism, politics, watchdog
Abstract
The power of online media to influence New Zealand local government politics was made clear in 2013 when a blogger revealed that Len Brown, the popular mayor of Auckland, had conducted a two-year, extramarital affair. The mainstream media picked up the story, Brown's popularity collapsed and in late 2015 he announced he would not stand again for mayor. This media scandal was, in part, driven by the fact that Brown was a celebrity. Unlike several high-profile sex scandals involving politicians overseas, Brown's career did not survive the controversy, perhaps because the public came to regard him as a practised liar. The media itself engaged in self-serving scandalous activity during the controversy. Today's shock bloggers are similar to the proto-journalists of the 17th century. Members of new and old media researching the scandal treated their secret sources very differently. The existence of the internet means such scandals can now exist in perpetuity. If the Len Brown Affair was an example of the media fulfilling its watchdog role - by exposing a lying politician - it was also an example of journalists furthering their own ends - political and commercial - by appealing to their audiences' purient interests.
Downloads
Download data is not yet available.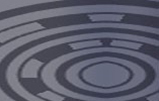 How to Cite
Hannis, G. (2016). The Len Brown Affair: The roles of new and old media in a New Zealand political sex scandal. Pacific Journalism Review : Te Koakoa, 22(2), 160-171. https://doi.org/10.24135/pjr.v22i2.63
Section
Articles (Unthemed)
Copyright (c) 2016 Grant Hannis
This work is licensed under a Creative Commons Attribution-NonCommercial 4.0 International License.