Rabuka and the reporter
Keywords:
ethics, Fiji, magazines, investigative journalism, culture, Fiji coups, skirt journalism, morality
Abstract
A controversy over a sexual liaison between Fiji prime Minister Sitiveni Rabuka and a Fiji Times journalist led to threats to deregister The Review -- the news magazine that broke the story. In Fiji, during March and April 1994, there was mixed reception about a controversial sex scandal cover story about Fiji Prime Minister Sitiveni Rabuka published in the monthly news magazine The Review. The revelation stunned readers; many were appalled by the fact that Rabuka preached about Christian ethics and a way of life for the country while allegedly committing adultery. 'However unsavoury the details, the story had to be told,' said The Review.
Downloads
Download data is not yet available.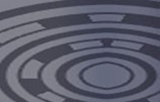 How to Cite
The Review. (1994). Rabuka and the reporter. Pacific Journalism Review : Te Koakoa, 1(1), 20-22. https://doi.org/10.24135/pjr.v1i1.516
Copyright (c) 1994 Pacific Journalism Review
This work is licensed under a Creative Commons Attribution-NonCommercial 4.0 International License.