The NBC Islands gag
Keywords:
censorship, National Broadcasting Commission, Papua New Guinea, press freedom, radio
Abstract
In April 1994, the Wingti Government in Papua New Guinea imposed an unprecedented gag on the National Broadcasting Commission reporting on the Islands region premiers summit expected to debate possible secession
Downloads
Download data is not yet available.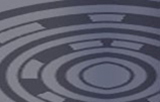 How to Cite
Togarewa, N. (1994). The NBC Islands gag. Pacific Journalism Review : Te Koakoa, 1(1), 16-19. https://doi.org/10.24135/pjr.v1i1.514
Copyright (c) 1994 Pacific Journalism Review
This work is licensed under a Creative Commons Attribution-NonCommercial 4.0 International License.