Framing rhino horn demand reduction in Vietnam: Dismissing medical use as voodoo
Michael Scott Smith

Griffith University
Keywords:
environmental non-government organisations (ENGOs), framing, illegal wildlife trade (IWT), news framing, rhino, South Africa, Vietnam, wildlife trafficking
Abstract
According to Milliken and Shaw (2012) a surge in illegal rhino poaching in South Africa since 2006 was linked to increasing demand for rhino horn in Vietnam. This article examines one of the key frames, the 'Voodoo Wildlife Parts' (VWP) frame, which Environmental Non-Government Organisations (ENGOs) in Vietnam have been using in rhino horn demand reduction media campaigns. The VWP frame emerged from the findings of a research project that investigated the news frames present in the media outputs of seven ENGOs, both local and international, opposing the Illegal Wildlife Trade (IWT) in Vietnam.  This article will briefly outline the four frames that emerged from that research, then discuss the two subthemes of the VWP frame and its scientific basis and the nature of the feedback from journalists and the public that influenced the frame's production.
Downloads
Download data is not yet available.
References
Anderson, A., (1991). Source strategies and the communication of environmental affairs. Media, Culture and Society, 13(4), 459-476.
Anderson, A., (1997). Media, culture and the environment. London: UCL Press.
Benford, R.D. & Snow, D.A. (2000). Framing processes and social movements: An overview and assessment', Annual Review of Sociology, 26 (1), 611-639.
Blood, R. W., Putnis, P., & Pirkis, J. (2002). Mental-illness news as violence: a news frame analysis of the reporting and portrayal of mental health and illness in Australian media. Australian Journal of Communication, 29(2), 59.
Burgess, G. (2016). Powers of persuasion? TRAFFIC Bulletin, 28(2), 65.
Cappella, J.N., and Jamieson, K.H., (1997). Spiral of cynicism: The press and the public good. Oxford, UK: Oxford University Press.
Change, (2015, August 20). Understanding cancer workshop – experts dispelling misconceptions about cancer treatment.
Cooper, C., (2006). 'This is our way in': The civil society of environmental NGOs, South-West China Government and Opposition, 41(1), 109–136.
Cox, R. (2010). Beyond frames: Recovering the strategic in climate communication', Environmental Communication: A Journal of Nature and Culture, 4(1), pp. 122-133.
DeLuca, K. M. (2009). Greenpeace international media analyst reflects on communicating climate change. Environmental Communication, 3(2), 263-269.
deVreese, C.H., (2005). News framing: Theory and typology, Information design journal+ document design, 13(1), 51-62.
Drury, R., (2009). Hungry for success: Urban consumer demand for wild animal products in Vietnam, Conservation and Society, 9(3), 247-257.
Emslie, R., (2012a). Ceratotherium simum, The IUCN Red List of Threatened Species 2012. http://dx.doi.org/10.2305/IUCN.UK.2012.RLTS.T4185A16980466.en
Emslie, R., (2012b).Diceros bicornis, The IUCN Red List of Threatened Species 2012. Retrieved 24 February 2018 from http://dx.doi.org/10.2305/IUCN.UK.2012.RLTS.T6557A16980917.en
Communications and Public Awareness Department. Education for Nature Vietnam (2014, September 18). Vietnamese delegation arrives in South Africa on mission to help protect rhinos. Retrieved from https://www.envietnam.org/
Entman, R.M., (1993). Framing: Toward clarification of a fractured paradigm, Journal of communication, 43(4), 51-58.
Gamson, W.A. & Modigliani, A., (1989). Media discourse and public opinion on nuclear power: A constructionist approach. American Journal of Sociology, 95(1), 1-37.
Given, L.M., (2008). The Sage encyclopedia of qualitative research methods, SAGE Publications, CA.
Gitlin, T., (1980). The whole world is watching: mass media in the making and unmaking of the New Left, Berkeley, CA: University of California Press.
Greenberg, J., Knight, G. & Westersund, E. (2011) Spinning climate change: Corporate and NGO public relations strategies in Canada and the United States. International Communication Gazette, 73(1-2), 65-82.
Hansen, A., (1993). Greenpeace and the press coverage of environmental issues. In Hansen, A., (Ed.) The mass media and environmental issues (pp. 150-178). Leicester, UK: Leicester University Press.
Hansen, A., (2011). Communication, media and environment: Towards reconnecting research on the production, content and social implications of environmental communication. International Communication Gazette, 73(1-2), pp. 7-25.
Lakoff, G., (2010). Why it matters how we frame the environment. Environmental Communication, 4(1), 70–81
Lester, L., (2014). 'Transnational publics and environmental conflict in the Asian century'. Media International Australia, 150(1), 167-178.
Lin, J. (2005). Tackling Southeast Asia's illegal wildlife trade. Singapore Year Book of International Law, 9, 191-208
Lowe, P. and Goyder, J., (1983). Environmental groups in politics. London, UK: George Allen and Unwin.
Milliken, T., & Shaw, J., (2012). The South Africa – Viet Nam Rhino Horn Trade Nexus: A deadly combination of institutional lapses, corrupt wildlife industry professionals and Asian crime syndicates. Retrieved October 28, 2015 from http://www.trafficj.org/publication/12_The_SouthAfrica-VietNam_RhinoHorn_Trade_Nexus.pdf
Milliken, T. (2014). Illegal trade in ivory and rhino horn: an assessment to improve law enforcement under the wildlife TRAPS project. USAID. Retrieved August 2, 2018 from https://www.usaid.gov/sites/default/files/documents/1865/W-TRAPS-Elephant-Rhino-report.pdf
Maibach, E. W., Nisbet, M., Baldwin, P., Akerlof, K., & Diao, G. (2010). Reframing climate change as a public health issue: an exploratory study of public reactions. BMC Public Health, 10(1), 299.
Mol, A.P., (2009). Environmental governance through information: China and Vietnam. Singapore Journal of Tropical Geography, 30(1), 114-129.
Nisbet, M.C., (2009). Communicating climate change: Why frames matter for public engagement. Environment: Science and Policy for Sustainable Development, 51(2), 12-23.
Rademeyer, J., (2012). Killing for profit: Exposing the illegal rhino horn trade. Cape Town, SA: Zebra Press.
Scheufele, D.A., (1999). Framing as a theory of media effects. Journal of Communication, 49(1), 103-122.
Smith, M., (2008), The growing NGO lobby. Thanh Nien. Retrieved August 13, 2017 from http://www.thanhniennews.com
Smith, M.S. (2017). The framing of rhino horn demand reduction by Vietnamese ENGOs: cultural and other factors influencing the 'Responsibility' frame in ENGO media outputs. Unpublished master's thesis, Griffith University, Queensland, Australia.
Solesbury, W., (1976). The environmental agenda. Public Administration, 54(4), 379-397.
Sumrall, K.A., (2009). Confronting illegal wildlife trade in Vietnam: the experience of Education for Nature-Vietnam. Unpublished doctoral dissertation, University of Michigan, USA.
Tankard, J.W., (2001). The empirical approach to the study of media framing. In Reese, S., Gandy, O. and Grant, A., (Eds.) Framing public life: Perspectives on media and our understanding of the social world, (pp. 95-106). London, UK: Routledge.
Traffic. (2014, September 22). Innovative campaign promotes success from within.
Traffic. (2013): Rhino horn consumers who are they? Retrieved October 28, 2015, from https://www.wwf.de/fileadmin/fm-wwf/Publikationen-PDF/Rhino-horn-consumers--Konsumentenforschung-Nashorn-WWF-TRAFFIC.pdf
Truong, V.D., Dang, N.V.H.,& Hall, C.M., (2016). The marketplace management of illegal elixirs: illicit consumption of rhino horn. Consumption Markets & Culture, 19(4), 353-369.
WildAid., (2015, January 22). Record number of rhinos killed in South Africa last year.
WWF (2013, April 18). Ad campaign aims to reduce Vietnamese demand for rhino horn. Retrieved February 26, 2018, from http://wwf.panda.org
Yang, G., & Calhoun, C., (2013). Media, civil society and the rise of the green public sphere in China. In Lester, L. and Hutchins, B., (Eds.) Environmental conflict and the media, New York, NY: Peter Lang Publishing.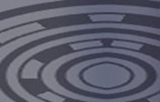 How to Cite
Smith, M. S. (2018). Framing rhino horn demand reduction in Vietnam: Dismissing medical use as voodoo. Pacific Journalism Review : Te Koakoa, 24(2), 241-256. https://doi.org/10.24135/pjr.v24i2.403
Section
Articles (Unthemed)
Copyright (c) 2018 Michael Scott Smith
This work is licensed under a Creative Commons Attribution-NonCommercial 4.0 International License.