REVIEW: Hotchpotch, dry but worthwhile insights
Keywords:
Foreign correspondence, Reviews, Television, War correspondence, War correspondents
Abstract
Review of: Beyond the Frontline, by Mike McRoberts. Auckland: Harper Collins, 2011, 256 pp. ISBN 978-1869509392

The embers of the ongoing debate about the paucity or otherwise of in-depth foreign affairs coverage in New Zealand media will glow a little more brightly with this offering from Mike McRoberts. McRoberts' trips abroad in his dual role as newsreader/journalist have made for good television—but have left some pondering the worth of 'the New Zealand voice' in mostly one-off stand-ups from world trouble spots.
Downloads
Download data is not yet available.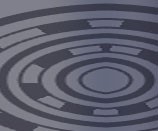 How to Cite
Riddle, C. (2012). REVIEW: Hotchpotch, dry but worthwhile insights. Pacific Journalism Review : Te Koakoa, 18(1), 229-231. https://doi.org/10.24135/pjr.v18i1.301
Copyright (c) 2012 Charles Riddle
This work is licensed under a Creative Commons Attribution-NonCommercial 4.0 International License.