A multi-platform approach to investigative journalism
Keywords:
Investigative journalism, International journalism, Pulitzer Prize, United States
Abstract
Robert Rosenthal began his career in journalism at The New York Times, where he was a news assistant on the foreign desk and an editorial assistant on the Pulitzer-Prize winning Pentagon Papers project. He later worked at the Boston Globe, and for 22 years at the Philadelphia Inquirer, starting as a reporter and eventually becoming its executive editor in 1998. He became managing editor of the San Francisco Chronicle in late 2002, and joined the Center for Investigative Reporting as executive director in 2008. Rosenthal has won numerous awards, including the Overseas Press Club Award for magazine writing, the Sigma Delta Chi Award for distinguished foreign correspondence, and the National Association of Black Journalists Award for Third World Reporting. He was a Pulitzer Prize finalist in international reporting, and has been an adjunct professor at Columbia University Graduate School of Journalism and the University of California at Berkeley Graduate School of Journalism. The Australian Centre for Independent Journalism (ACIJ) invited Robert Rosenthal to speak about the transformational model of investigative journalism, which he has pioneered at the CIR, as the keynote speech at the 'Back to the Source' conference.
Downloads
Download data is not yet available.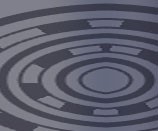 How to Cite
Rosenthal, R. (2012). A multi-platform approach to investigative journalism. Pacific Journalism Review : Te Koakoa, 18(1), 17-29. https://doi.org/10.24135/pjr.v18i1.287
Copyright (c) 2012 Robert Rosenthal
This work is licensed under a Creative Commons Attribution-NonCommercial 4.0 International License.