REVIEW: Noted: Journalism as a diverse and dynamic practice
Keywords:
Comparative journalism, Cross-cultural journalism, Cultural diversity, Culture, Elections, Documentary, Education, Filmmaking, Indigenous, International journalism, Journalism education, Political journalism
Abstract
Review of: Journalism across cultures: An introduction, by Levi Obijiofor and Folker Hanusch. London: Palgrave Macmillan. 2011, 236 pp., ISBN 978023023609 (pbk).

Journalism across cultures offers an excellent introduction for students and instructors seeking to broaden their view of international journalism practices and issues. As the authors suggest, the increasing interdependence and interconnection of our world demands a global perspective when assessing the changing dynamics of news journalism. Nonetheless, as this volume makes clear, notwithstanding the emergence of global media forms and practices, comparative journalism studies draws our attention to the ongoing contingencies of culture politics and history that continue to shape journalism around the globe.
Downloads
Download data is not yet available.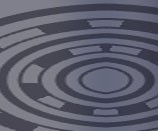 How to Cite
Dodson, G. (2012). REVIEW: Noted: Journalism as a diverse and dynamic practice. Pacific Journalism Review : Te Koakoa, 18(2), 217-221. https://doi.org/10.24135/pjr.v18i2.282
Copyright (c) 2012 Giles Dodson
This work is licensed under a Creative Commons Attribution-NonCommercial 4.0 International License.