Journalism, journalism education and a region's integration: The case of Southeast Asia
Jeremaiah M. Opiniano

University of Santo Tomas

Aira L. Bagtas

University of Santo Tomas

Karl C. Basco

University of Santo Tomas

Ralph J. Hernandez

University of Santo Tomas

Elyssa C. Lopez

University of Santo Tomas

Michael C. Rodolfo

University of Santo Tomas

Anne Kathleen K. Vicho

University of Santo Tomas
Keywords:
ASEAN, Association of Southeast Asian Nations, journalism education, journalism practice, journalism models, Philippines, regional integration
Abstract
The 50-year-old Association of Southeast Asian Nations (ASEAN) is now in its third year implementing the mechanics of regional integration. How does this region-wide development affect journalism in individual countries and in the region? This qualitative research sought to find out the meaning and implications of regional integration to journalism practice and education in Southeast Asia. There is enthusiasm over developing a model on 'ASEAN-centered journalism and journalism education', however there are country-level realities that news organisations and journalism schools face before proceeding to even attuning reportage and journalism instruction to the needs of ASEAN.
Downloads
Download data is not yet available.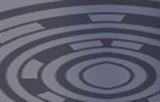 How to Cite
Opiniano, J. M., Bagtas, A. L., Basco, K. C., Hernandez, R. J., Lopez, E. C., Rodolfo, M. C., & Vicho, A. K. K. (2018). Journalism, journalism education and a region's integration: The case of Southeast Asia. Pacific Journalism Review : Te Koakoa, 24(2), 189-217. https://doi.org/10.24135/pjr.v24i2.28
Section
Articles (Unthemed)
Copyright (c) 2018 Jeremaiah M. Opiniano, Aira L. Bagtas, Karl C. Basco, Ralph J. Hernandez, Elyssa C. Lopez, Michael C. Rodolfo, Anne Kathleen K. Vicho
This work is licensed under a Creative Commons Attribution-NonCommercial 4.0 International License.