REVIEW: Shameful exposé of Afghan war but not enough media grunt
Keywords:
Documentary, Documentaries, Filmmaking, Investigative journalism, War correspondence, War correspondents, Reviews
Abstract
New Zealand's war in Afghanistan is our longest-ever foreign engagement. Our troops have been there for 10 years—more than World Wars One and Two combined. It has cost the country around $300 million, and one soldier has died for every year the New Zealand military has been there. And for what?  That is one of the questions this documentary, perhaps the first serious attempt on film to question New Zealand involvement in the International Security Assistance Force, tries to answer. 
Downloads
Download data is not yet available.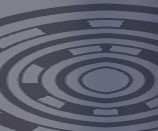 How to Cite
Hollings, J. (2013). REVIEW: Shameful exposé of Afghan war but not enough media grunt. Pacific Journalism Review : Te Koakoa, 19(1), 303-305. https://doi.org/10.24135/pjr.v19i1.255