Reporting suicide in New Zealand: Time to end censorship
Keywords:
Coroner, Media effects, Media law, News agenda, New Zealand, Suicide
Abstract
New Zealand is unique in its legislative restrictions on news media reporting of suicide, with criminal penalties for breaches. Recently, in response to ongoing controversy about the effectiveness of the law in preventing imitative suicides, the government announced a review of the relevant legislation, the Coroners Act 2006. This article discusses the history of suicide reporting restrictions in New Zealand, suggests they amount to censorship, and furthermore argues that the suicide media discourse here has not taken account of nuances in suicide research which do not support such restrictions, but do justify voluntary moderation of reporting, in line with comparable OECD countries. Also, it argues that current suicide research is based on an outdated conception of media effects, which does not consider adequately the opportunity for public good messages.
Downloads
Download data is not yet available.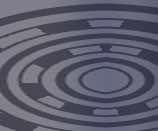 How to Cite
Hollings, J. (2013). Reporting suicide in New Zealand: Time to end censorship. Pacific Journalism Review : Te Koakoa, 19(2), 136-155. https://doi.org/10.24135/pjr.v19i2.222
Section
Articles (Unthemed)
Copyright (c) 2013 James Hollings
This work is licensed under a Creative Commons Attribution-NonCommercial 4.0 International License.