Running on the spot: NZ's record in news media gender equity
Margie Comrie

Kate McMillan
Keywords:
Equality, Gender, Global news data, Journalists, News media, New Zealand, Reporting, Women's representation
Abstract
This article reports New Zealand's performance in the latest, 2010 round of the Global Media Monitoring Project (GMMP) covering 108 countries. Using quantitative and qualitative content analysis the GMMP measures the representation and participation of women in the news media. The findings demonstrate that gender inequality remains a defining characteristic of daily news content around the world. It is concerning that in 15 years of the GMMP, New Zealand has generally stood still while overall GMMP results show a continuing steady increase in the number of women featuring as news subjects and reporters. Indeed, despite more women working as reporters in New Zealand, the lack of progress was evident in the number of female news subjects. The picture emerging from data in 2010 is of increasingly feminised newsrooms in which women's experiences and views are still seen and heard much less frequently than male voices in almost all news topics. Worse, women are virtually absent in sports and politics, areas dominating the Kiwi news agenda. We ask why women remain so consistently under-represented in mainstream news and review some suggested solutions to that under-representation.
Downloads
Download data is not yet available.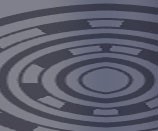 How to Cite
Comrie, M., & McMillan, K. (2013). Running on the spot: NZ's record in news media gender equity. Pacific Journalism Review : Te Koakoa, 19(2), 196-214. https://doi.org/10.24135/pjr.v19i2.225
Section
Articles (Unthemed)
Copyright (c) 2013 Margie Comrie, Kate McMillan
This work is licensed under a Creative Commons Attribution-NonCommercial 4.0 International License.