Investigative journalism in a socially networked world
Keywords:
collaboration, internet, investigative journalism, network theory, networked journalism, news sources, online media, social media, web-based communcation,
Abstract
This article explores how investigative journalists can join the network society by moving online, collaborating with other reporters and media outlets across regions and across national borders, yet publishing in newspapers which arguably remain the central stage of the public sphere (Carson, 2013). A better understanding of the potential of social media and web-based communications for undertaking journalistic investigations can lead to the adoption of a global perspective, enriching local, regional and national stories (Berglez, 2013). The research and collaboration for a transnational story published simultaneously in The Australian and collaboration in London in 2013 may provide insights into the potential for the use of social media platforms and web-based communications for finding stories, collaborating and following stories into the social media to find leads to follow-up stories. This article questions whether the synergies between mainstream media and social media platforms may yield potentially high impact stories for major masthead newspapers and thus contribute to their sustainability. Connectivity with news sources has always been an important resource for journalists. Online networks may have the potential to expand the range of voices that can be heard and the issues that can be covered.
Downloads
Download data is not yet available.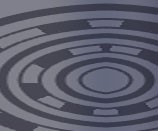 How to Cite
Gearing, A. (2014). Investigative journalism in a socially networked world. Pacific Journalism Review : Te Koakoa, 20(1), 61-75. https://doi.org/10.24135/pjr.v20i1.187
Copyright (c) 2014 Amanda Gearing
This work is licensed under a Creative Commons Attribution-NonCommercial 4.0 International License.