Melanesia's test: The political quandary of West Papua
Abstract
West Papuans often say that the conflict in their homeland, the self-determination struggle against Indonesian territorial control and the impact of a heavy military presence, are a regional issue. As a people, the West Papuans have historically identified as being Pacific Islanders and particularly as Melanesians. If a regional solution is required to address the political quandary of West Papua, it is informative to adopt a regional lens and explore the way the other Melanesian countries, especially the governments and media, respond to the situation there; also how they engage with Indonesia over West Papua. Events of the last few years within the Melanesian Spearhead Group (MSG) have made it clear that some leverage is being applied on the issue in the geopolitical domain. At the same time, mainstream media coverage of events unfolding in West Papua, as well as the MSG's response, has been largely missing. However, a true internationalisation of the West Papua issue has arrived and deserves close inspection.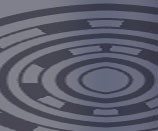 How to Cite
Blades, J. (2014). Melanesia's test: The political quandary of West Papua. Pacific Journalism Review : Te Koakoa, 20(2), 23-39. https://doi.org/10.24135/pjr.v20i2.164
Authors submitting articles for publication warrant that the work is not an infringement of any existing copyright and will indemnify the publisher against any breach of such warranty. By publishing in Pacific Journalism Review, the author(s) agree to the dissemination of their work through Pacific Journalism Review and on the PJR databases.
By publishing in Pacific Journalism Review, the authors grant the Journal a Creative Commons nonexclusive worldwide license for electronic dissemination of the article via the internet, and, a nonexclusive right to license others to reproduce, republish, transmit, and distribute the content of the journal. The authors grant the Journal the right to transfer content (without changing it), to any medium or format necessary for the purpose of preservation.
Authors agree that the Journal will not be liable for any damages, costs, or losses whatsoever arising in any circumstances from its services, including damages arising from the breakdown of technology and difficulties with access.